This is a list of the current Admins and Moderators
Game Creator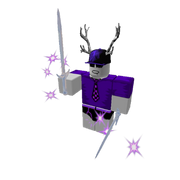 Admins
Moderators
zacay58reborn - Currently Banned from Roblox
BannedDom - Alt of DominusSyndicate when he is banned. BannedDom is currently banned.
Model Makers not on Admin list
suf45
arceus560
Previous Moderators/Admins
NinjaODark- Admin
SneakyPhrozen - Moderator
TrueNight13(Aertix)- Moderator
(Now a Royal Knight)

Ceratosaurus100- Moderator
blackshockwave- Moderator
240k (itchycow, Prolixign)- Moderator
Ad blocker interference detected!
Wikia is a free-to-use site that makes money from advertising. We have a modified experience for viewers using ad blockers

Wikia is not accessible if you've made further modifications. Remove the custom ad blocker rule(s) and the page will load as expected.